Rank, Review and apply Custom Filters in order to detect and define your competitive sets
There are various ways to scope out the competition in your market, all depending on which data points you are most interested in.
Perhaps you want to know which companies are yielding a similar ADR to you; you can use the Ranking Tab and sort by ADR to find the Property Managers that rank just above or below you, and investigate them accordingly. Keep in mind that this data is subject to the time frame selected in the calendar tool (up to 365 days ahead).
How is their Occupancy in relation to yours? Why could that be? Filter for these identified PMs in the Rate and Demand/Calendar tabs to make daily comparisons.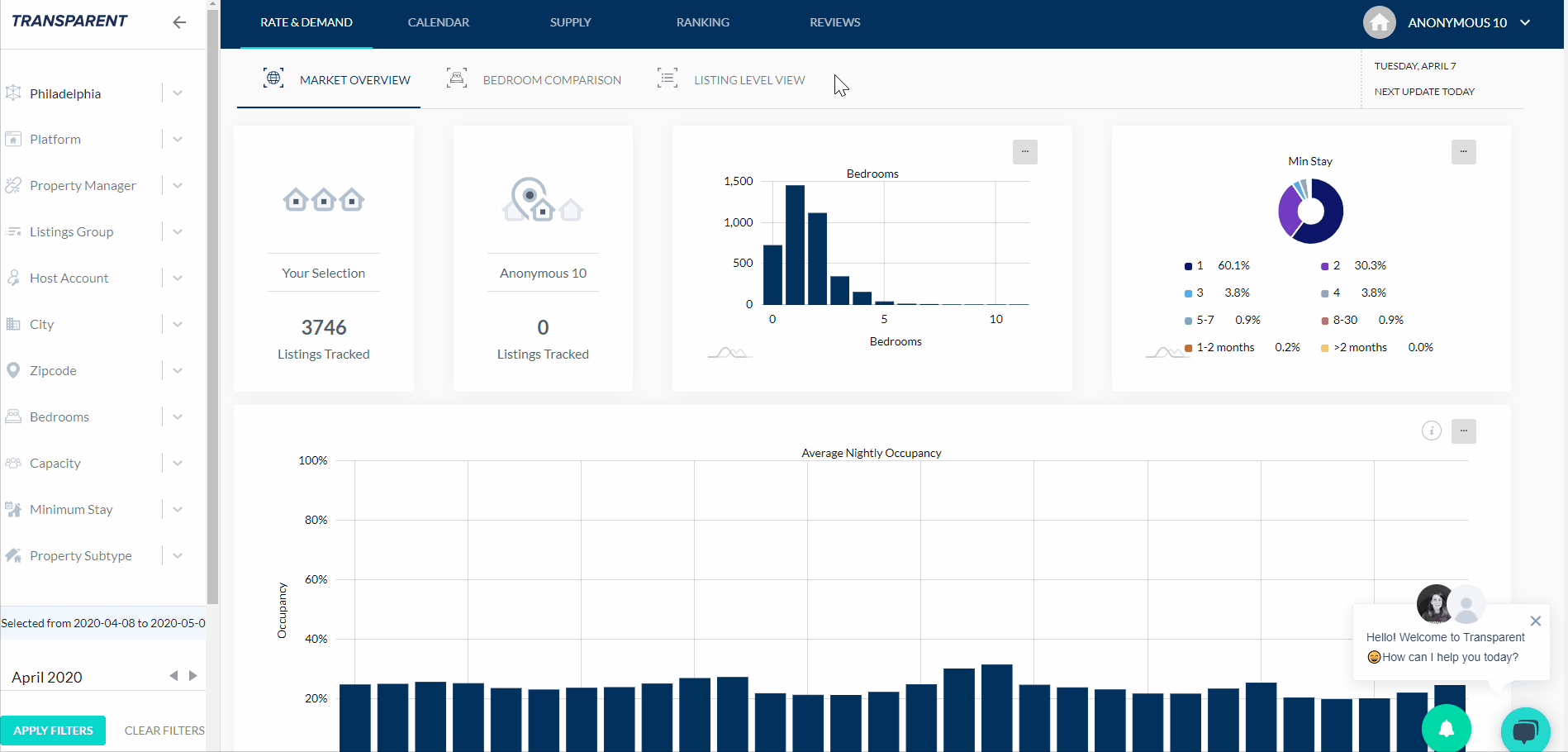 Maybe you are more eager to know which companies have a similar listing count as you; whether you're a smaller or larger PM, it would be interesting to know how other PMs are performing in your market while managing the same volume of listings. Sort by Estimated Listing Count in the Ranking Tab to detect Property Managers with a similar size inventory.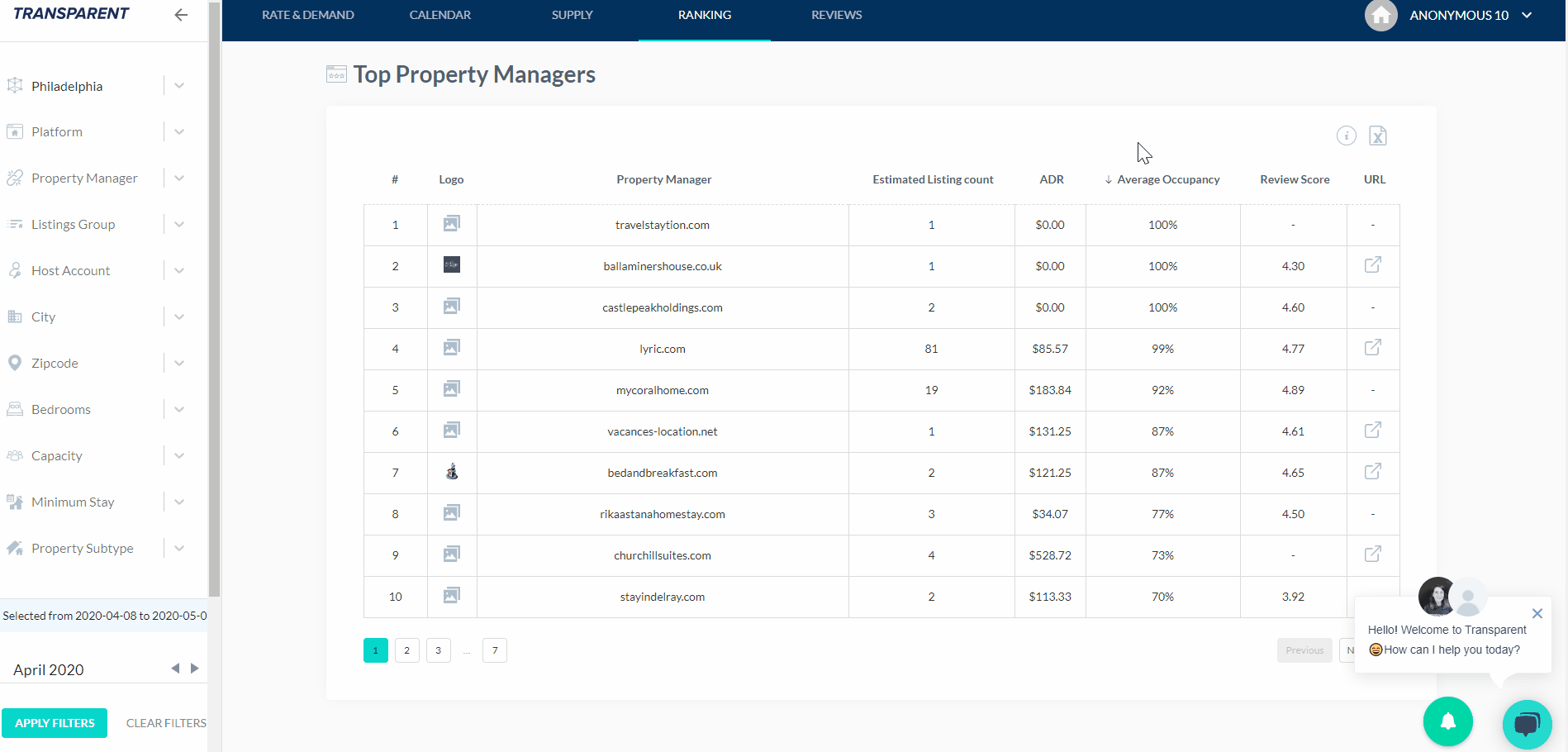 You can then take a look at the Reviews tab and filter for these potential competitors. What features or processes have they implemented on a management level to allow for increases in ADR and/or Occupancy? What are some things to avoid?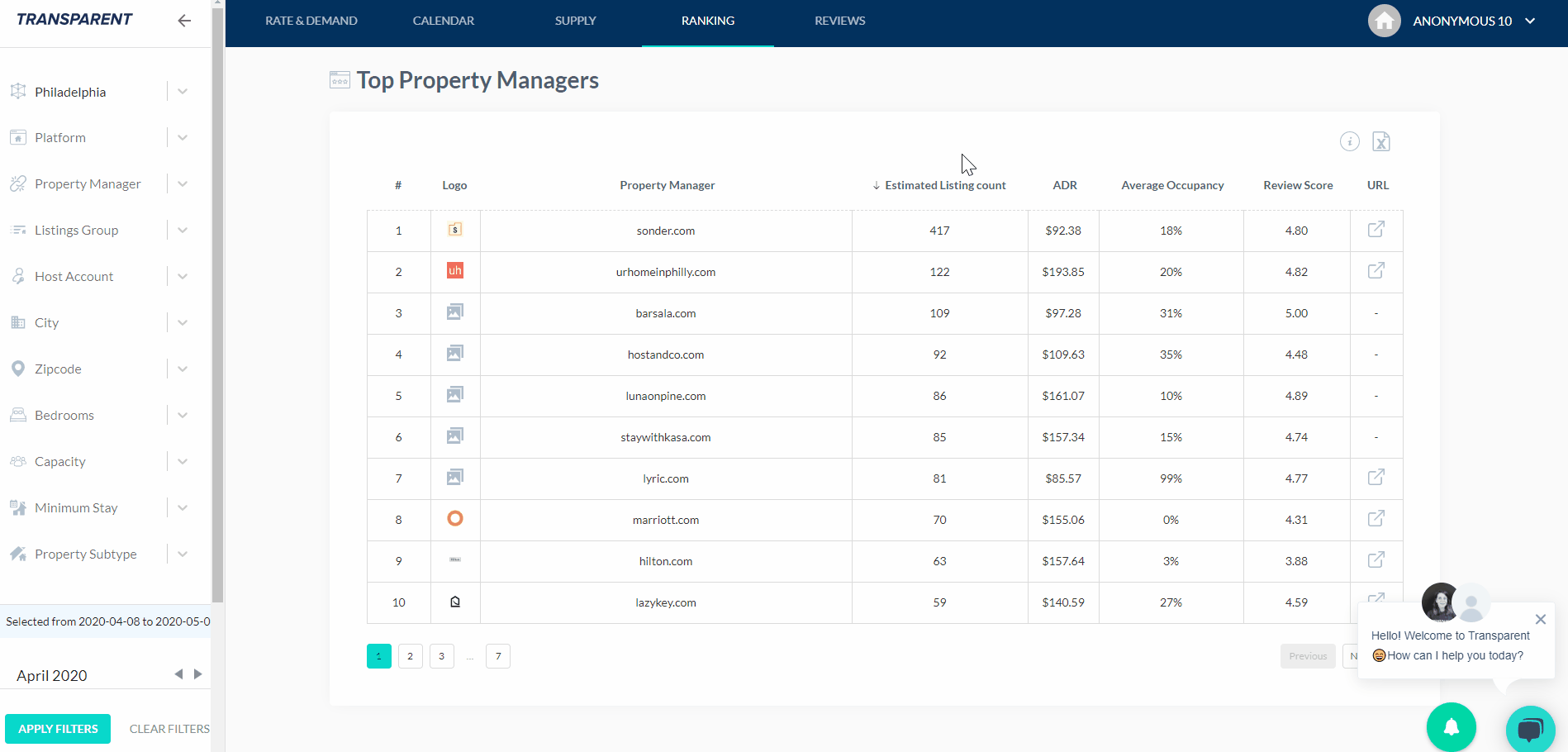 And last but certainly not least, we have our latest Custom Groups feature. With this tool, you can organize your competition on a more granular level, such as with specific combinations of characteristics, instead of just the common filters on the panel presets. This is especially useful for PMs who have identified a target group in their inventory with distinct features or amenities, and would like to analyze the corresponding market data. In this example, we will look at 2 bedrooms with 2 bathrooms, a filter combination that can only be applied on the Supply CSV download.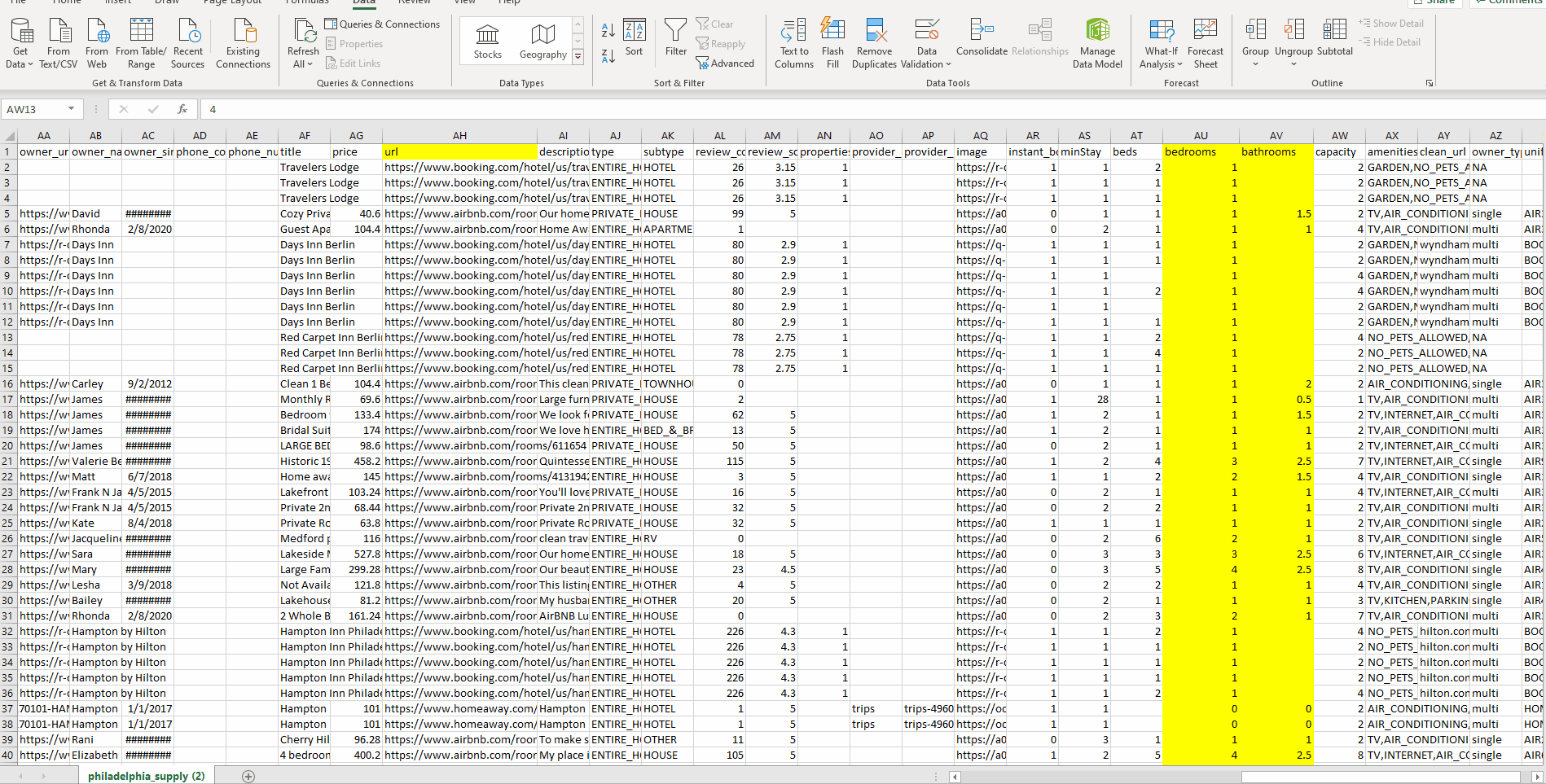 Once your excel sheet is organized with the relevant filters applied, simply copy the column of urls and paste them over to your Custom Groups page of the Dashboard. Name your cluster and hit Save Group. (Reminder: for this analysis, the system will exclude non-professionally managed listings with an ERROR message, but we can manually include them on a case-by-case basis).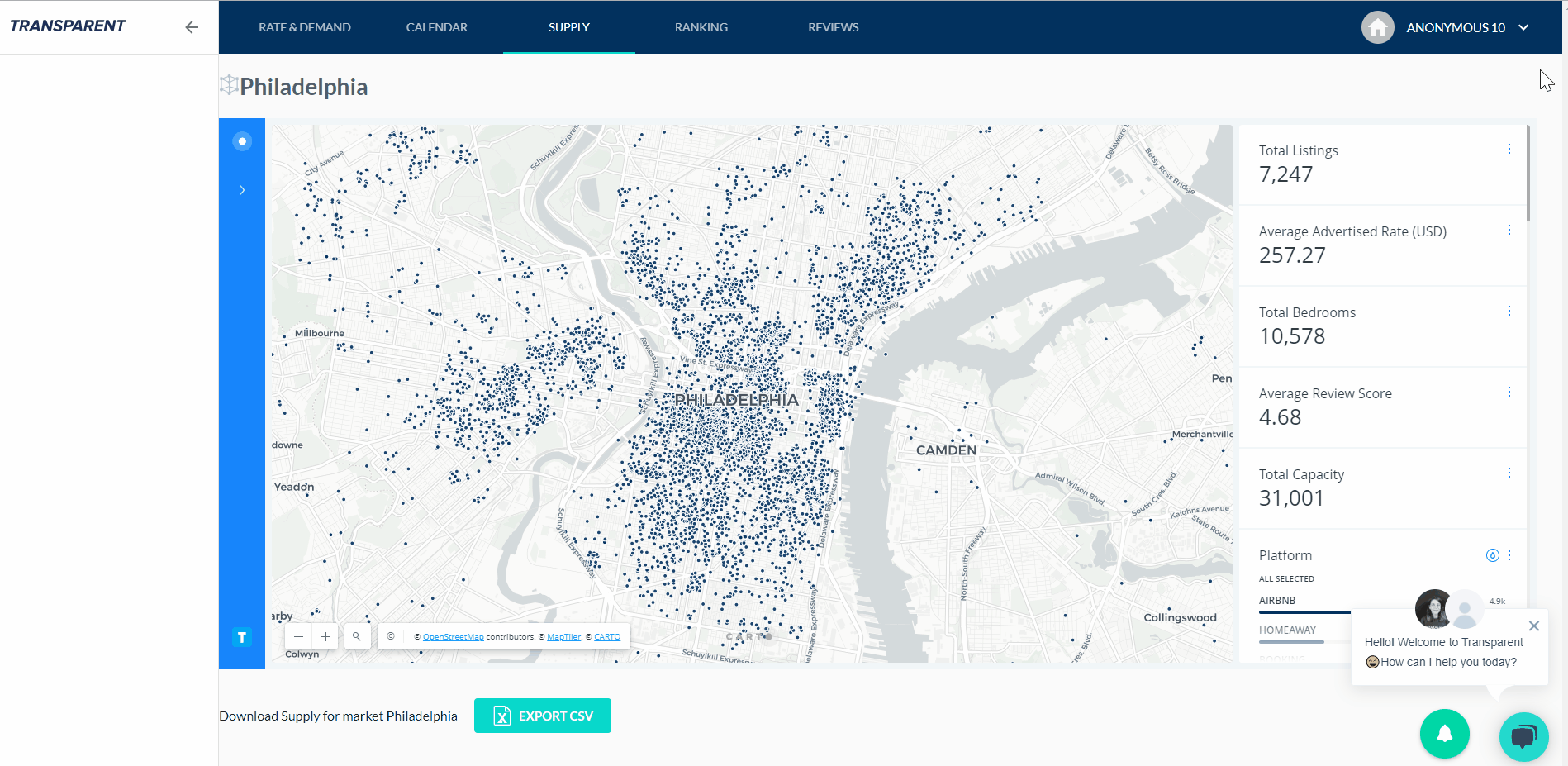 You will now be able to analyze this particular set of listings across the Dashboard with the Listings Group filter, as if they represented a competitor's inventory.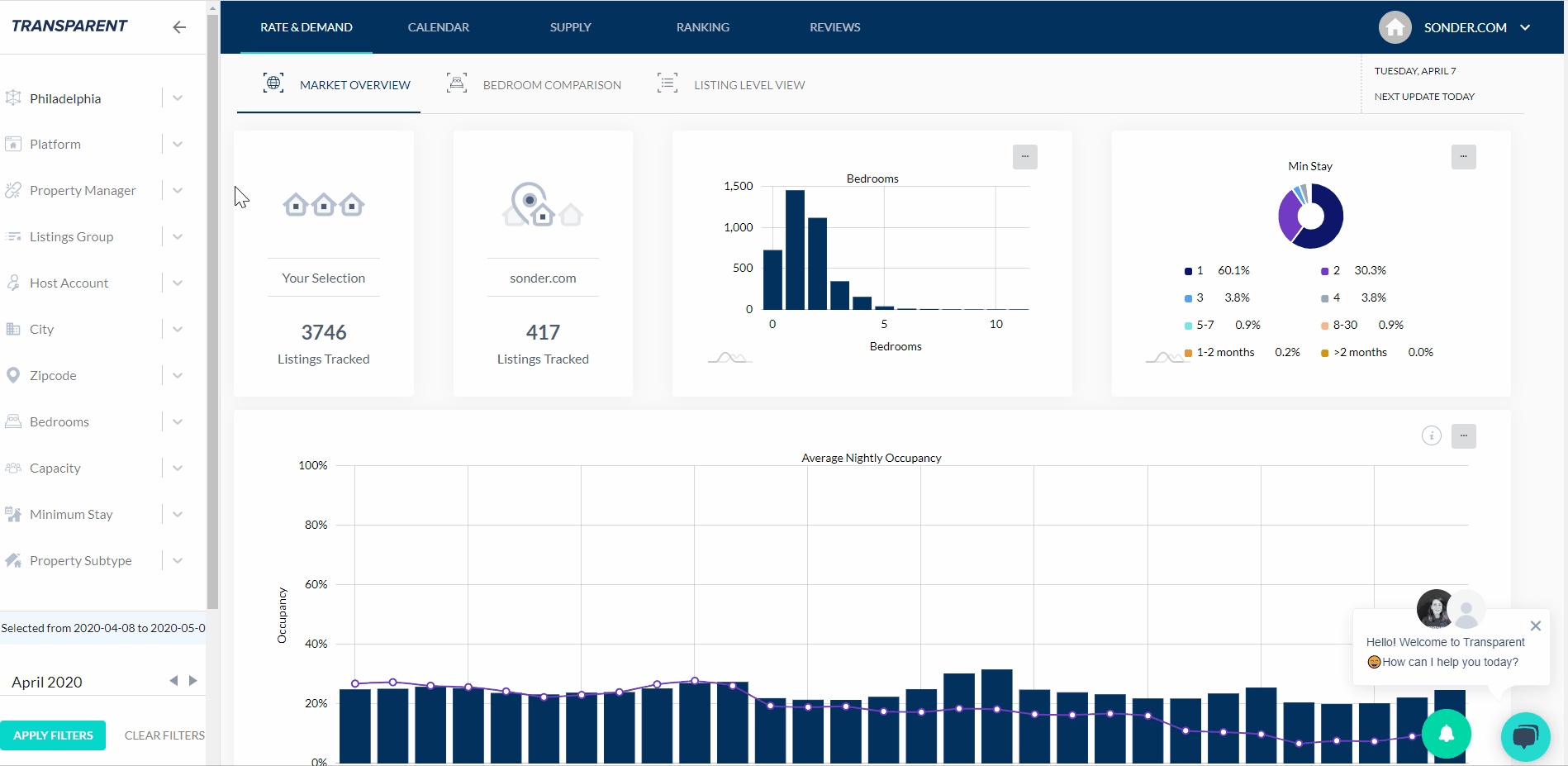 There you have it! With these techniques in mind, you'll be able to detect and inspect rising competitors, while maintaining the advantage in your market.
Hopefully that's answered your questions! If not, feel free to drop us an email at support@seetransparent.com, or use the chat function from your dashboard, and we will be happy to help you with any questions you may have.