How to upload and operate your data inside the Transparent BI?
1. Connecting your Streamline PMS
→ If you are using Streamline
Good news, the process is automated! As our system is already connected with them. All you have to do is share with us your API key. Get in touch with your Account Manager to know more.
Streamline guide to share your API key:
1. Click on the Self Service Onboarding tab: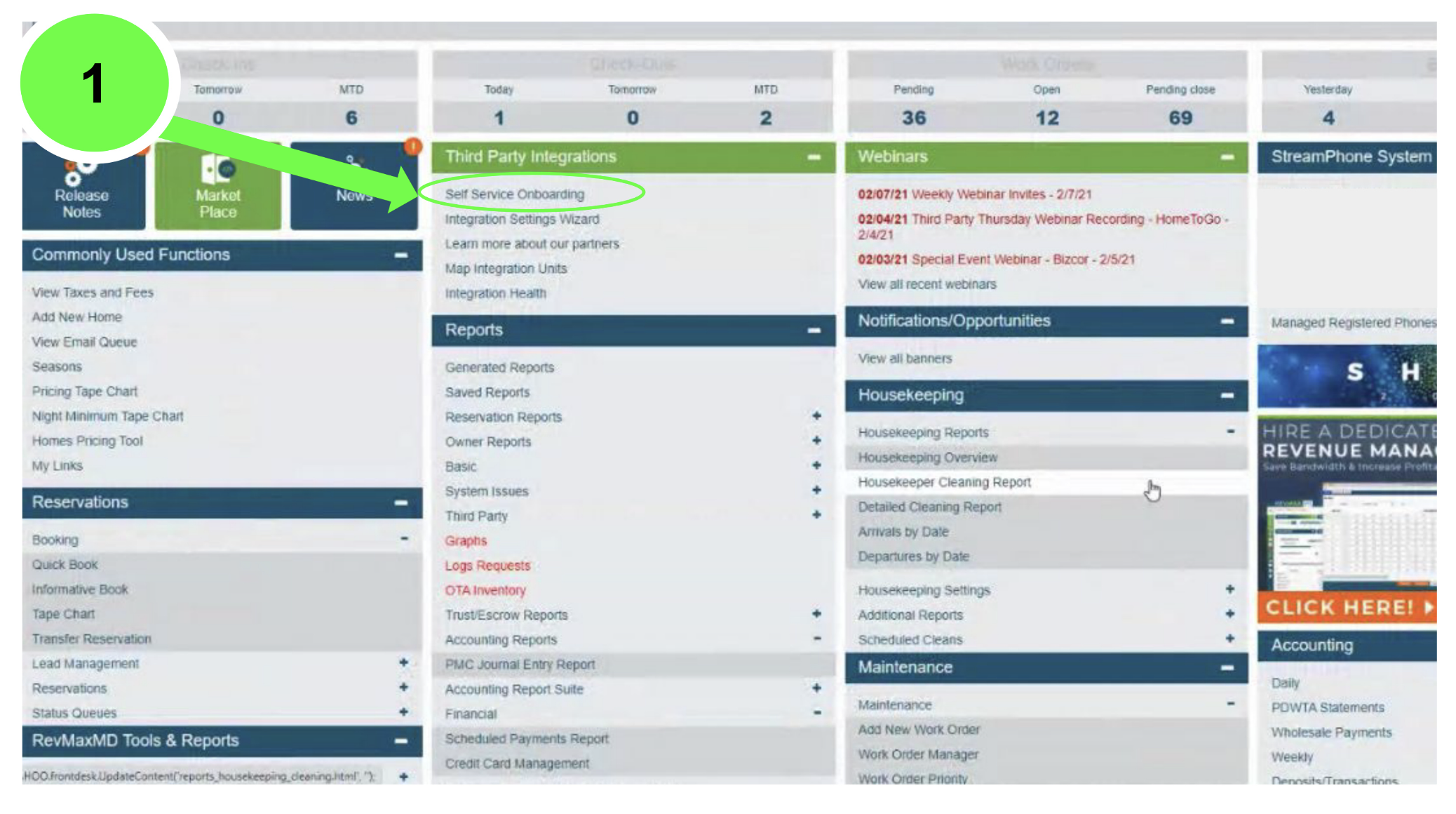 2. Seek for Transparent: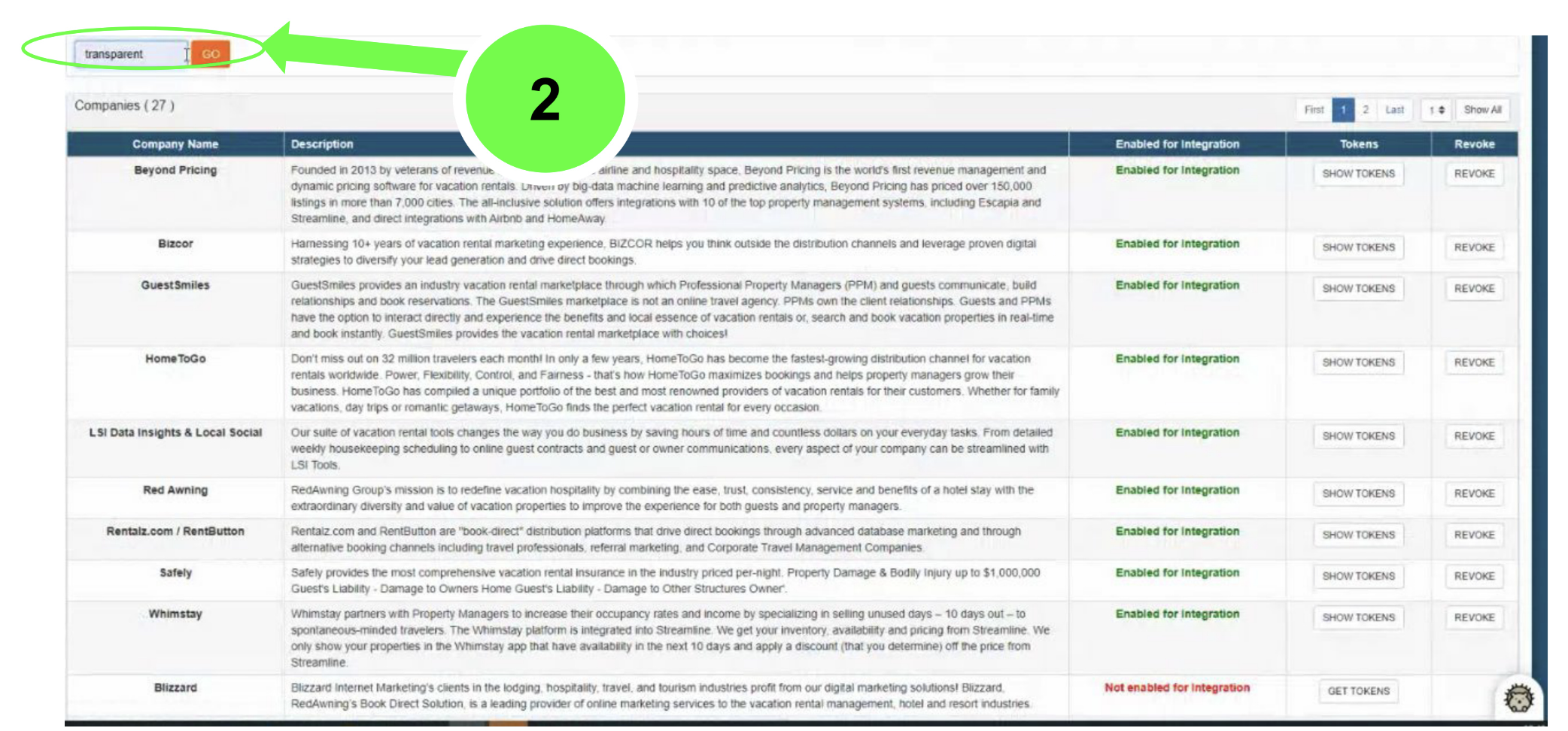 3. Click on "Get tokens" button:

4. And input your password to see and then share them:

2. Connecting your Avantio PMS


If you are using Avantio, you will find Transparent in the third party activations section of your Avantio dashboard. If you have any questions on how to proceed, contact your Avantio account manager.
Your data will be updated once a week, and will contain a properties table, a reservations table and a "listing nights" table. This last table is just like the Transparent calendar view: putting your reservations in a calendar format, with days available and not available because of block or reservations, ideal to calculate your occupancy easily.
All the information is directly coming from your PMS, and we advise you to read their documentation if you have any questions about the data.
Connecting other PMS
→ If you are using other PMS: Guesty, Track, in-house tool...
You would need to contact your Account Manager and share with him two tables (CSVs) consisting the Reservations data and the Listings data, so Transparent data team can review them and unify them with the system
The protocol is the following:
One table with all the property related data points (name, location, amenities, bedroom count etc.)
One table with all the reservations related data (reservation ID, LOS, BW, check-in/out days etc.).
With one column of "property_id" (property_name) in common to do joint analysis (RevPar, occupancy per unit etc.)
Format: CSV, unquoted, YYYY-MM-DD
❕ Important: please use the following table formatting:
1. Use comma as a column delimiter.
2. Use line breaks as a row delimiter.
3. Always have a header row,
4. header column names always in snake case (reservation_date),
5. header column names do not have strange characters
6. use UTF-8 for encoding,
7. IMPORTANT, don't include line breaks inside cell values. </aside>
Also, couple of tips to make it better:
💡 Note:
When sharing the reservations data — make sure you're uploading the whole period and not just one week, month
The table (inside your Metabase) will be called with the same name as the file, so it should be in "snake_case".
Make sure to rename the dataset file in case you're uploading a new piece of information — If you send us a new document with the same name as before, upon uploading, the last database will be deleted and a new will be created with the same name.