A more in depth look at how to use and learn from the market overview of your rate & demand dashboard
Rate & Demand - Market Overview 📈
The rate & demand view aggregates the data from the listings you see in the supply view. The data is broken down into charts to demonstrate numbers and trends in ADR and occupancy for example, and allow you to compare your performance against the market or certain competitors.

The top line shows total number of market listings and the number of your listings that we are tracking. It breaks down the market listings by bedroom number and then by minimum stay. Minimum stay is important to understand and you want to make sure you are not restricting the bookings you receive more than a significant portion of the market. This will lead you to miss out on potential occupancy.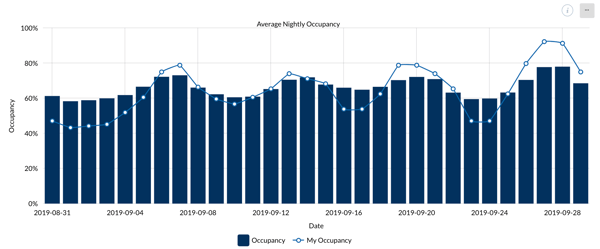 Average Nightly Occupancy shows the number of unavailable listings in the market against your unavailable listings on each given day. This gives you an indication of market demand and remaining listing supply that you are competing with, and is therefore useful in informing rates.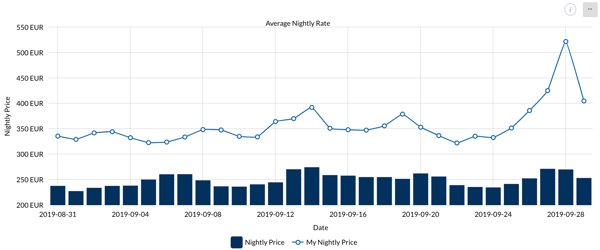 Average Nightly Rate (or ADR) displays the average listing price on each given date for both the market and your listings. Use it to spot trends in pricing across selected dates and be sure to refer to the calendar view to assess % differences to your market/filter to specific competitors.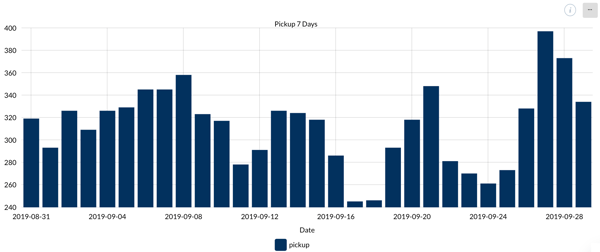 Pick Up indicates the number of market listings made unavailable (booked/blocked) in the last 7 days. Extremely useful for identifying high or low demand dates in order to make date specific pricing adjustments to get ahead of your competitors and optimise your rates and occupancy by demand.

The side panel shown on the left holds the filters that you able to apply across the rate and demand dashboard.
They allow you to specify dates, bedroom number, platform, property manager, zipcode and many more, in order to ensure that you are analysing the most relevant and specific data. It can provide a lot of insight if you export the chart-based data with these filters applied and then directly compare the different data set generated.
PLEASE NOTE - we recommend that you analyse Booking rates in isolation from the other platforms as these rates are all inclusive of fees, unlike the other platforms, and therefore should not be directly compared.
Hopefully that's answered your questions! If not, feel free to drop us an email at support@seetransparent.com, or use the chat function from your dashboard, and we will be happy to help you with any questions you may have.