A more in depth look at how to use and learn from the listing level view of your rate & demand dashboard
Rate & Demand - Listing Level View 📈
The Listing Level View enables you to see calendars of pricing and availability for every individual listing in your market!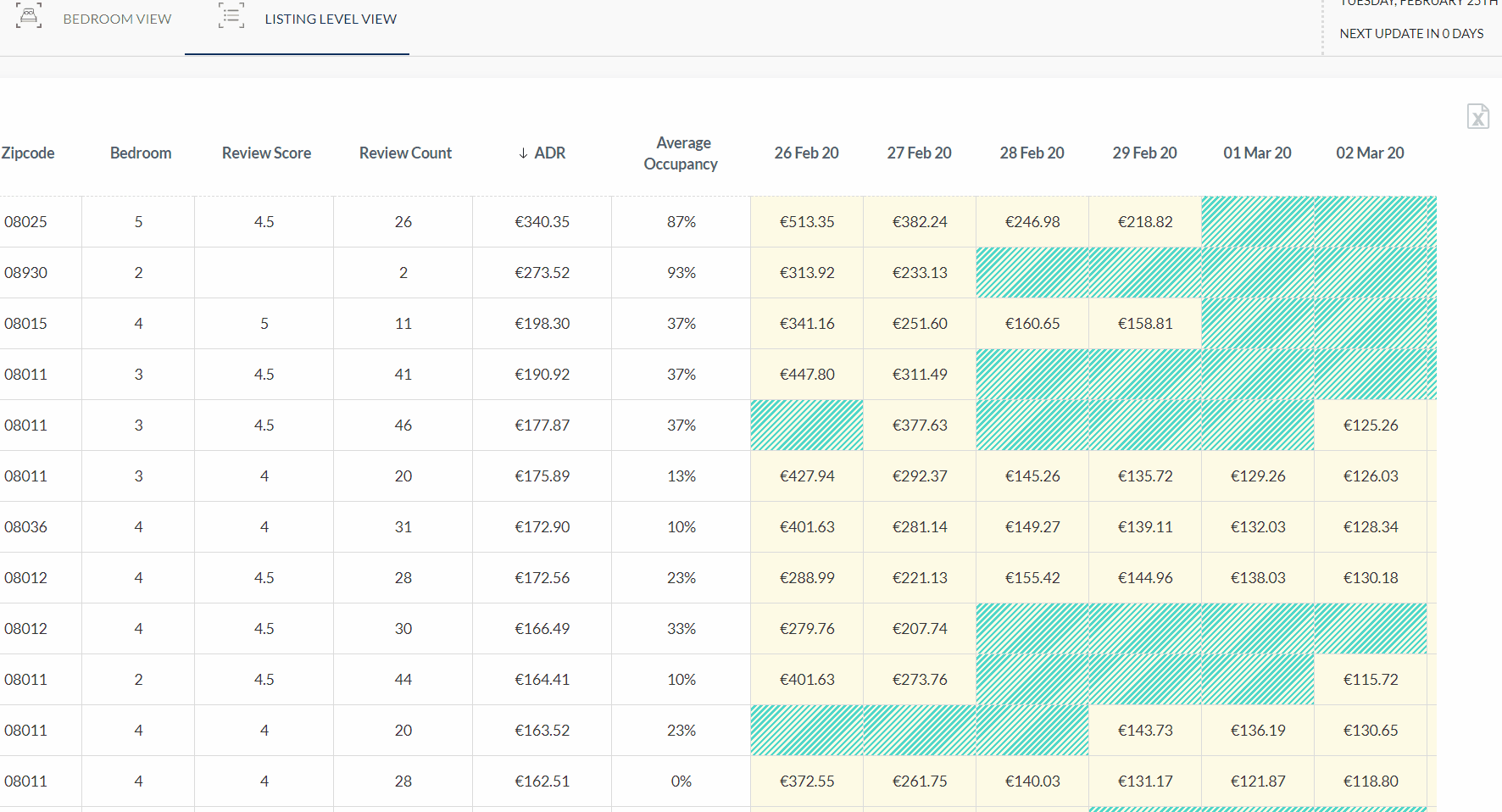 Everything is filterable using the left hand-side filter panel as well as the calendar for dates selection. Click on any property title to be redirected to the original listing on the OTA's website!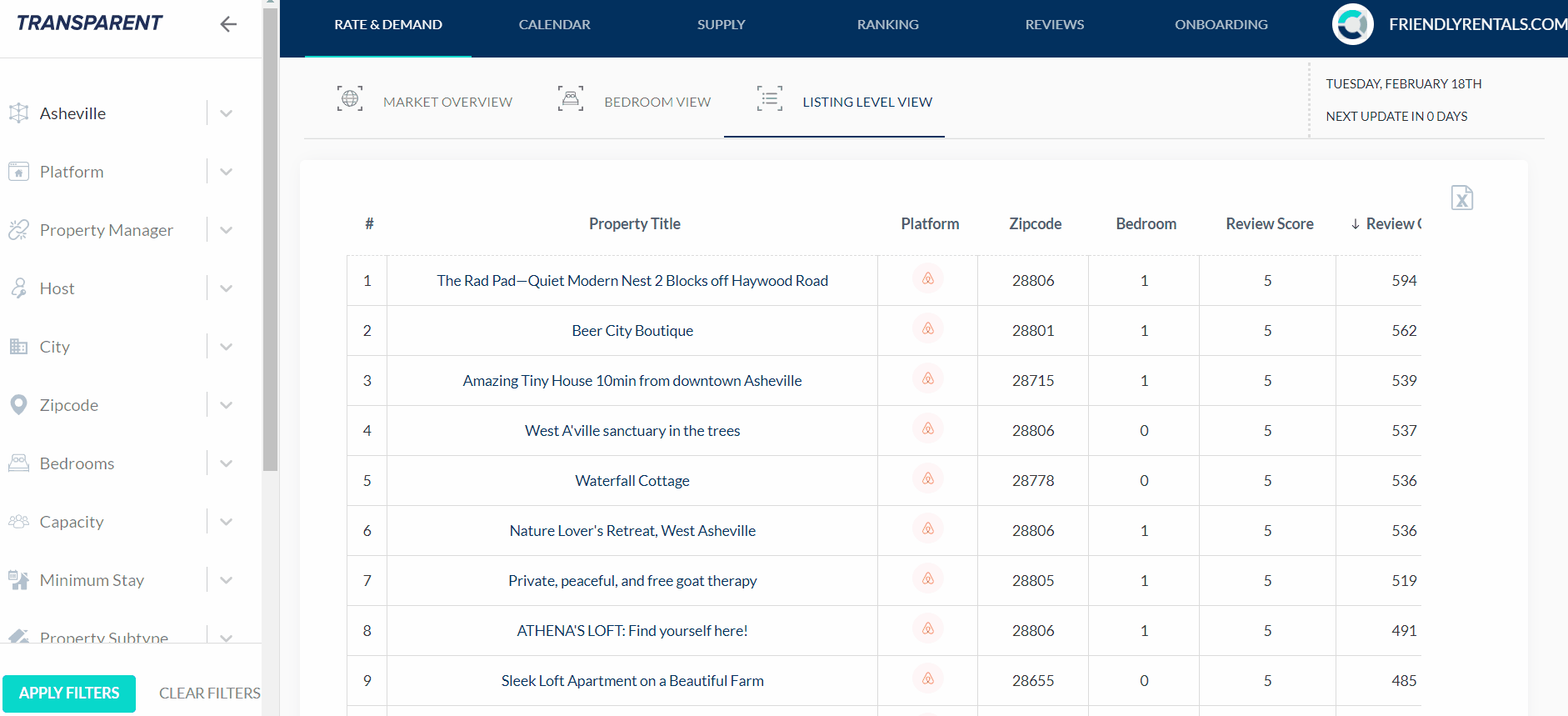 As always, everything you see is exportable in Excel friendly format. When exporting from the Listing Level View (filterable by the left panel and sorteable by clicking the column headings), you need to remember these two things:
You have to rename the file to anything

.csv

in order to open it.The

.csv

is necessary, anything before it is up to you.

You will only be able to export the first 105 listings at a time, about 8 pages I believe. Make sure you advance the page numbers and click export again (and rename to .csv) where the 106th listing starts. Repeat this until the end of your lists.
Hopefully that's answered your questions! If not, feel free to drop us an email at support@seetransparent.com, or use the chat function from your dashboard, and we will be happy to help you with any questions you may have.