An in-depth look at how to make the most from the Listing Level View of your Rate & Demand dashboard
The Listing Level View enables you to see calendars of pricing and availability for every individual listing in your market. Click on the column headings to sort by certain metrics of interest, and click on any property title to be redirected to the original listing on the OTA's website!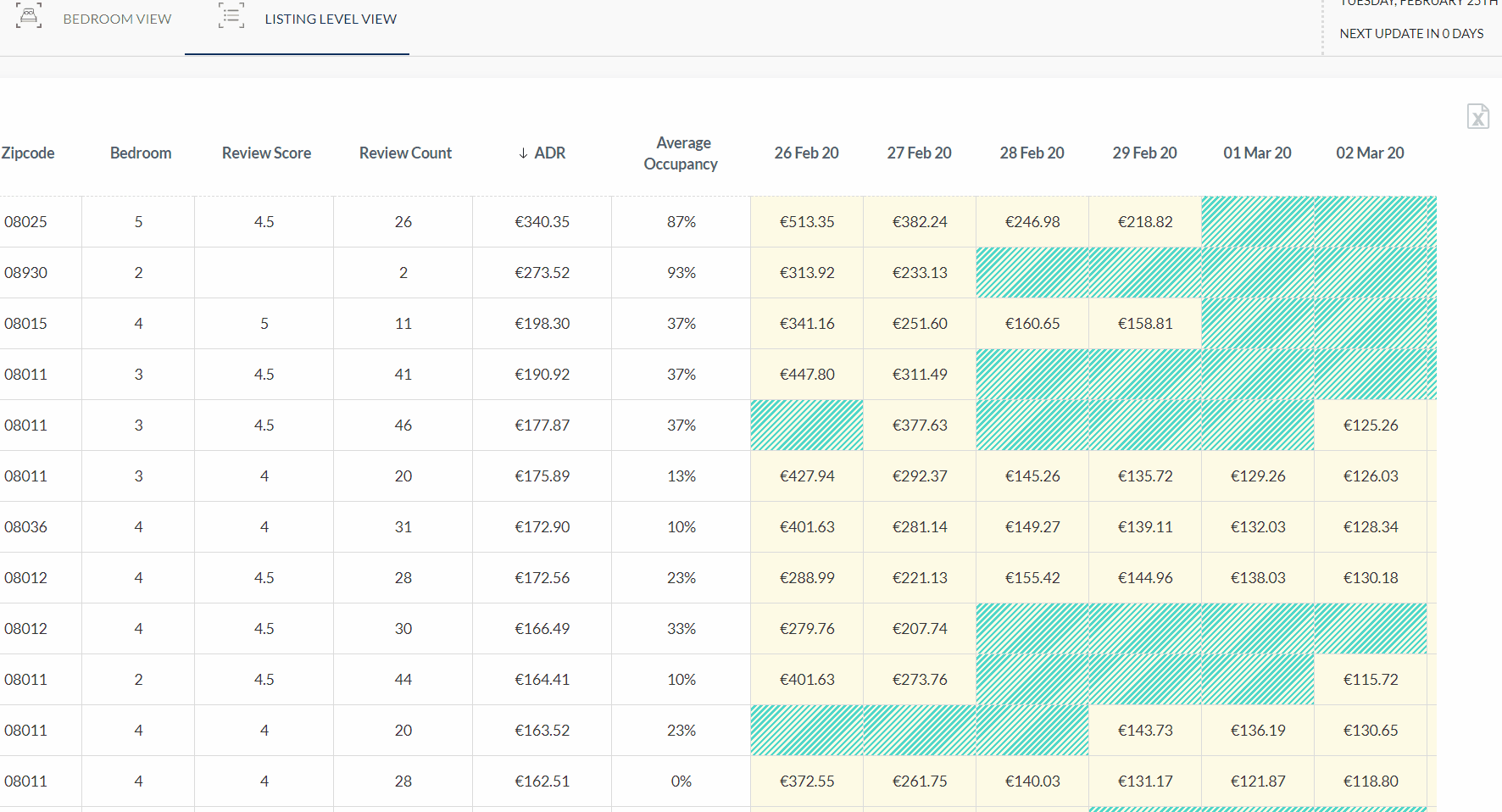 Everything is filterable using the left hand-side filter panel as well as the calendar for selecting certain dates or seasons. The forward-looking ADR and Occupancy per listing will depend on the range of dates you select to analyze.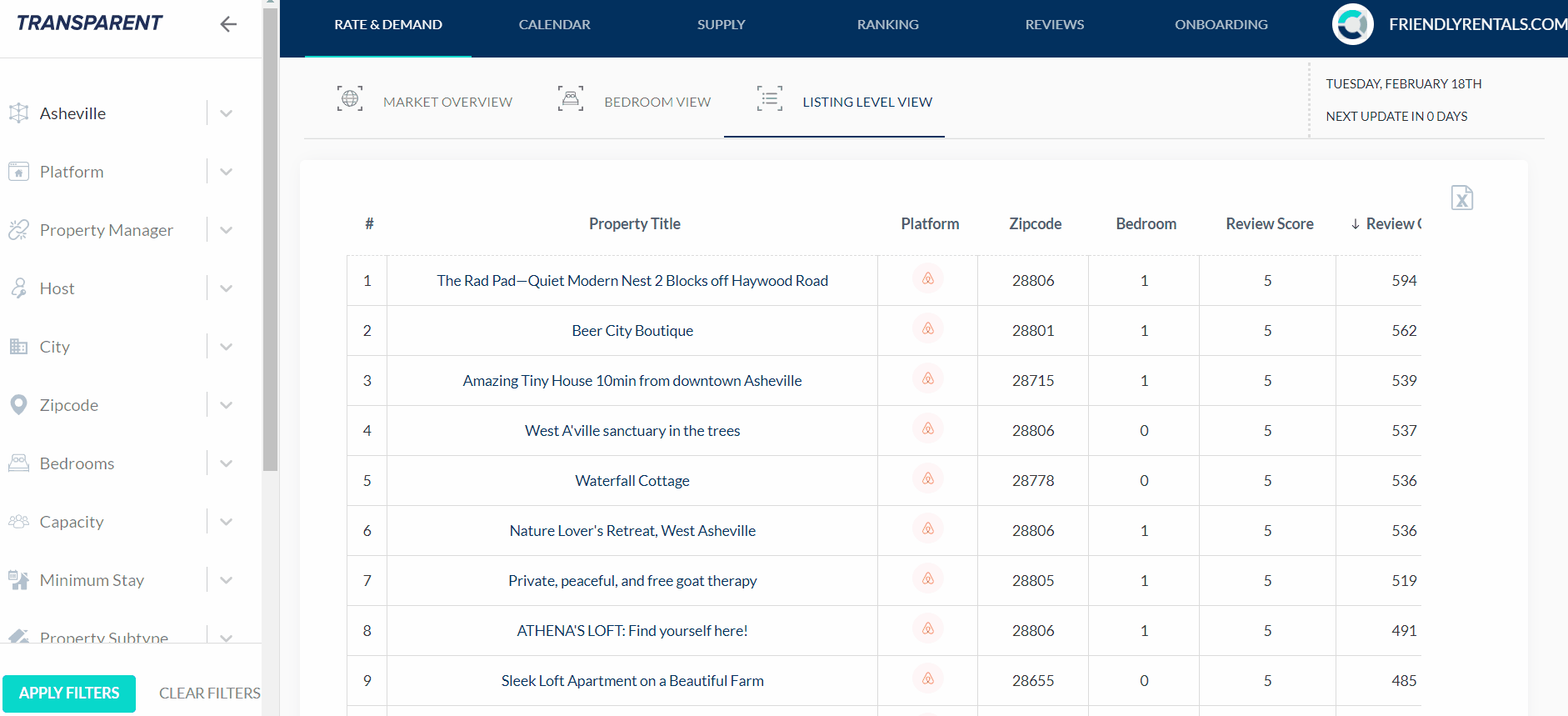 Everything you see is exportable in an Excel-friendly format. In the Excel file, simply apply the Filter setting to sort just like on the Dashboard. You can even search for your own company under the Property Manager field to check your inventory and build relevant reports.
And last but certainly not least, this is a popular tab when it comes to creating Custom Groups such as for Luxury Listings, Best Reviews, or to analyze/export any of your established Groups at listing level.
Hopefully that's answered your questions! If not, feel free to drop us an email at support@seetransparent.com, or use the chat function from your dashboard, and we will be happy to help you with any questions you may have.