Did you know you can set the calendar dates in the Ranking tab and Listing Level View to produce season specific ADR and Occupancy?
The Ranking tab will show you how each of the Property Managers in your market stack up against each other in terms of listing count, average daily rate, average occupancy, and review score. You can even filter this ranking system by subsets of your market, like within certain zip codes or bedroom counts.
The statistics displayed are indeed based off of the calendar filter to the bottom left corner. It will default a month in advance, however recall that the Dashboard provides data 360 days into the future. Therefore, you can select a relevant time period or adjust the calendar window to examine specific weeks/months/seasons, and the PMs will be ranked according to your selection.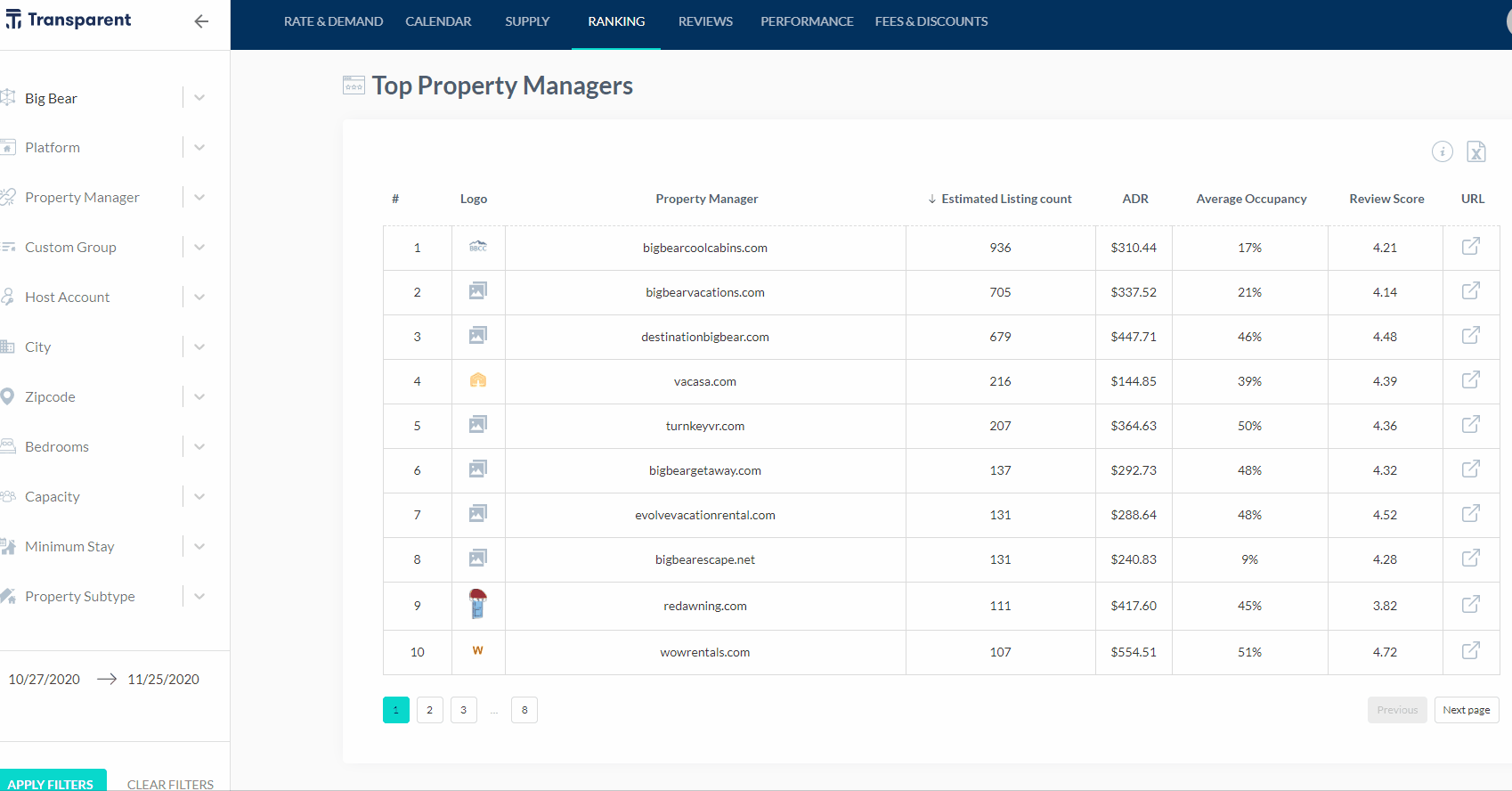 Select the entire upcoming year for a general overview, or dive into high and low seasons and quickly see how the competitive trends vary. This also applies to the Listing Level View tab. You can adjust the calendar to yield a seasonally specific ADR and Occupancy for each individual listing in your market.
Remember to export these pages for your records and report building!