Did you know… you can adjust your views of each filter category on the Supply map!
By clicking the 3 dots in the corner of each filter's section (more options), you will drop down additional settings.
Use "Toggle widget" to remove the filter options from view for those categories that you are not interested in or are not currently relevant to your analysis.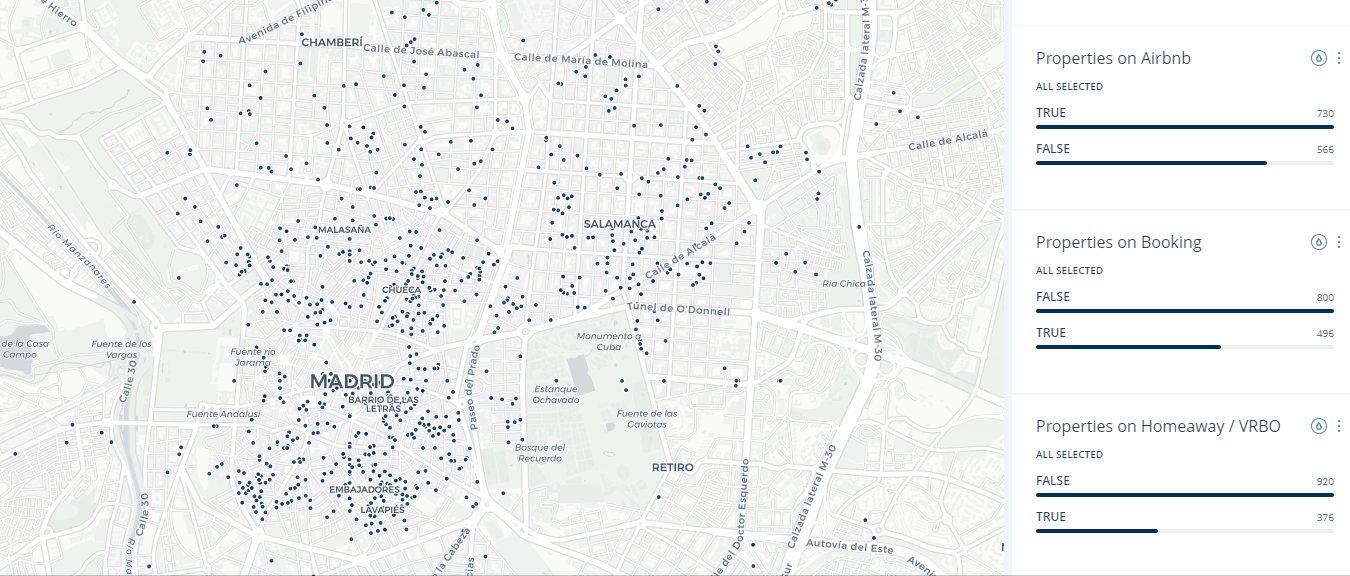 For categories with numerical values, you can select "Show totals" to reveal a shaded bar of the total count in the overall market for a specific value. This will appear behind the bar count for the value that you have focused on by applying the filter or zooming in on the map.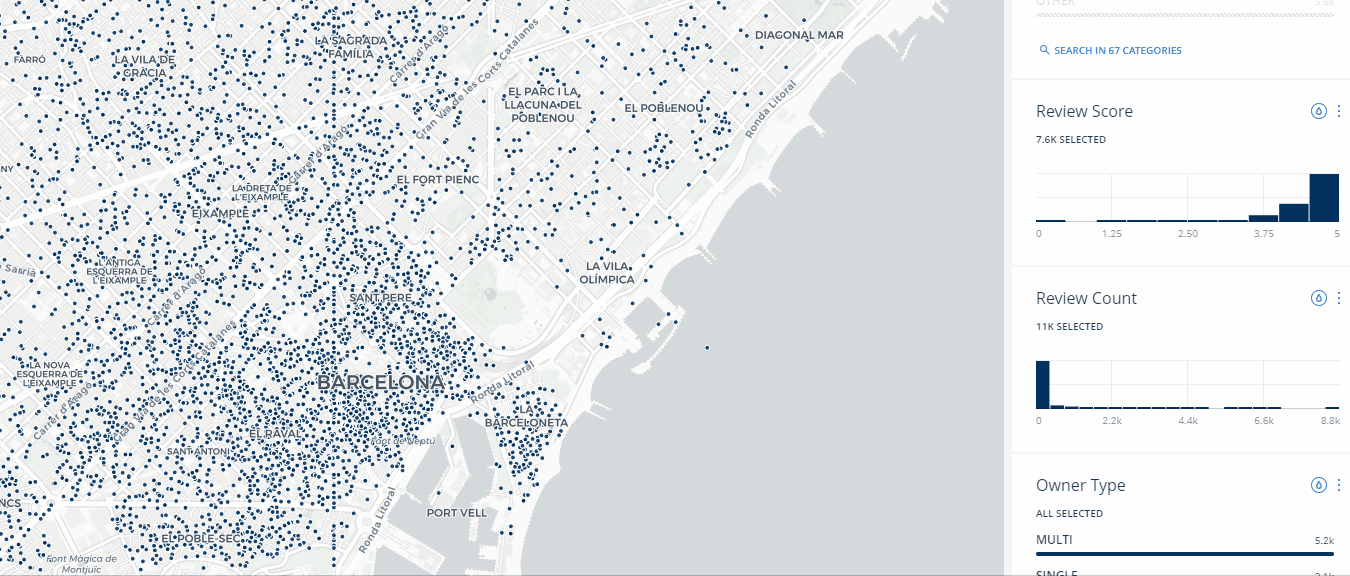 Make the Supply map visually work for you by toggling your settings to produce the most useful views of your data!