Use Review Scores and Owner Type to examine Supply and increase inventory
There are built-in features of the Dashboard that can help with the property acquisition side of managing inventory. Specific to the Supply tab, you can utilize the Review Score and Owner Type filters to start you in the right direction. If a listing is not receiving an adequate review score to maintain a high ADR or bookings, and they are not already professionally managed, we can combine those filter attributes to detect the most acquirable properties.
OPTION 1
Step 1: Filter Review Score
Scroll on the right side panel to find the Review Score filter. Depending on your market, select the range you believe to be underperforming, where owners might be leaving money on the table.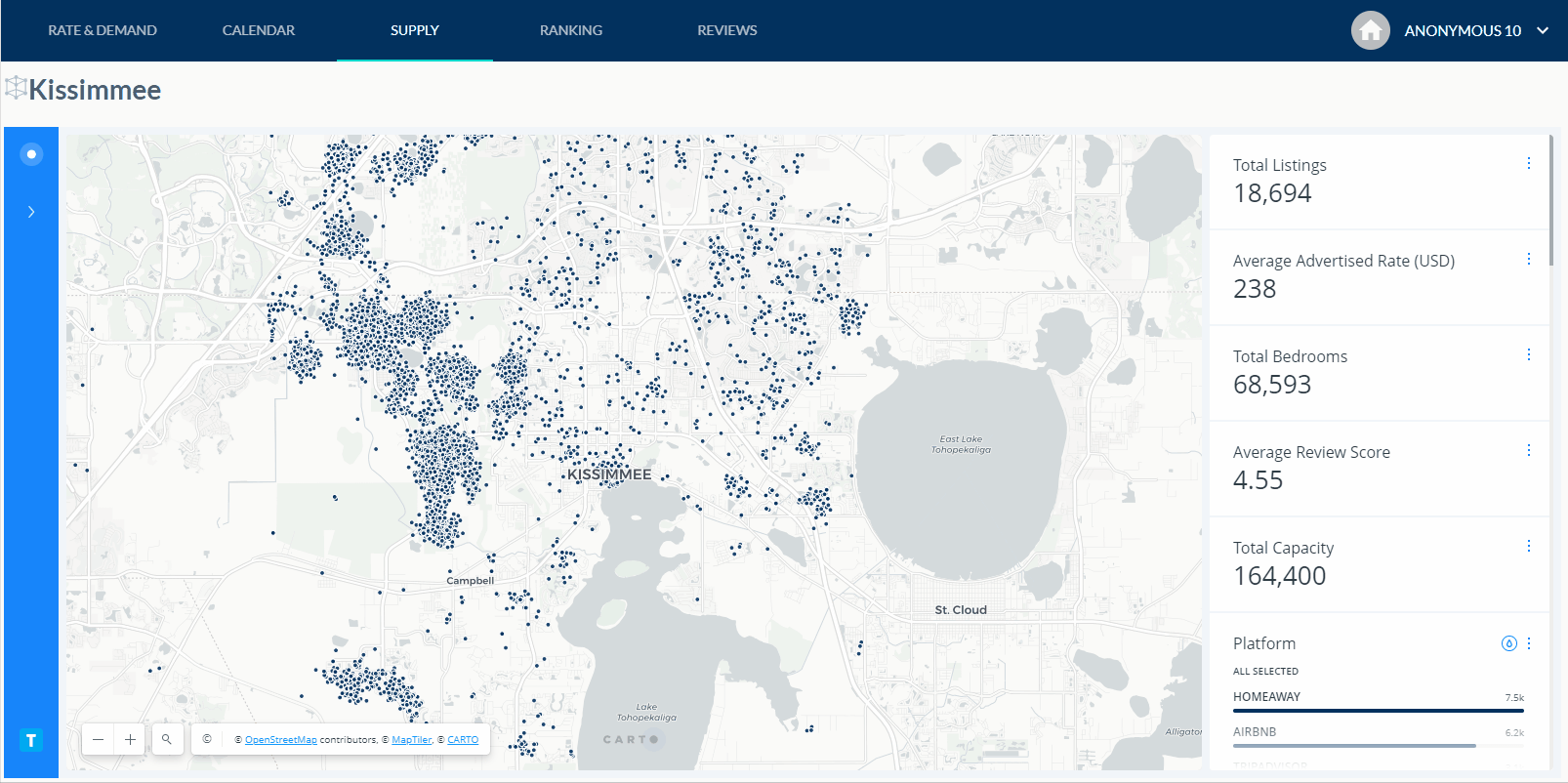 Step 2: Filter Owner Type
Scroll to Owner Type and select Single. The resulting scatter will give you a visualization of which properties are single owned AND with low review scores.
Step 3: Learn about the properties
Click on these points to learn about the property, and to find the url to the listing site.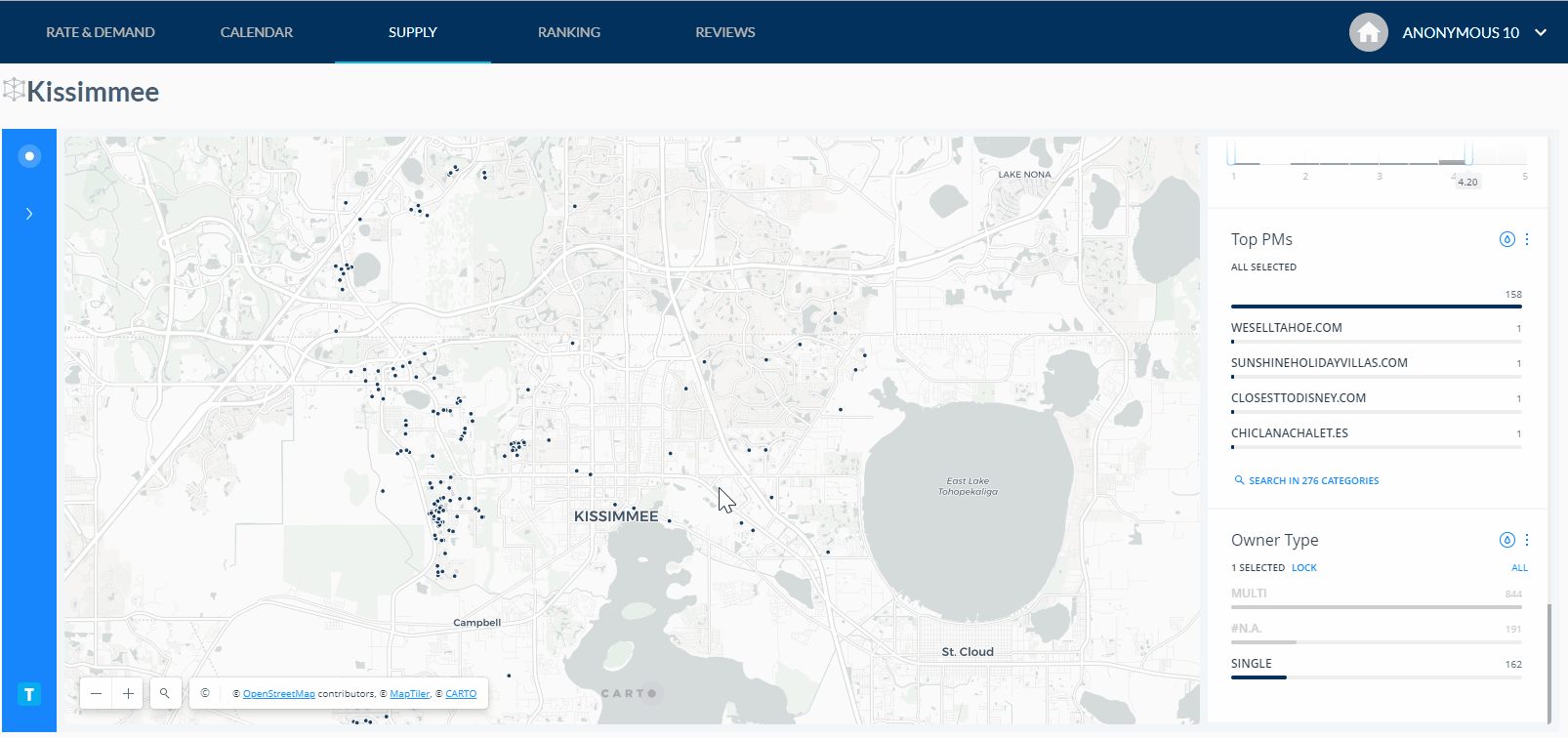 OPTION 2
Below the supply map you will find the button EXPORT CSV. The file you download includes organized contact information such as name, address, and sometimes even a phone number.
If you would like to convert the CSV file in Excel please click here to see how to do it.
Step 1: Export CSV
Click on the teal Export CSV button below the map.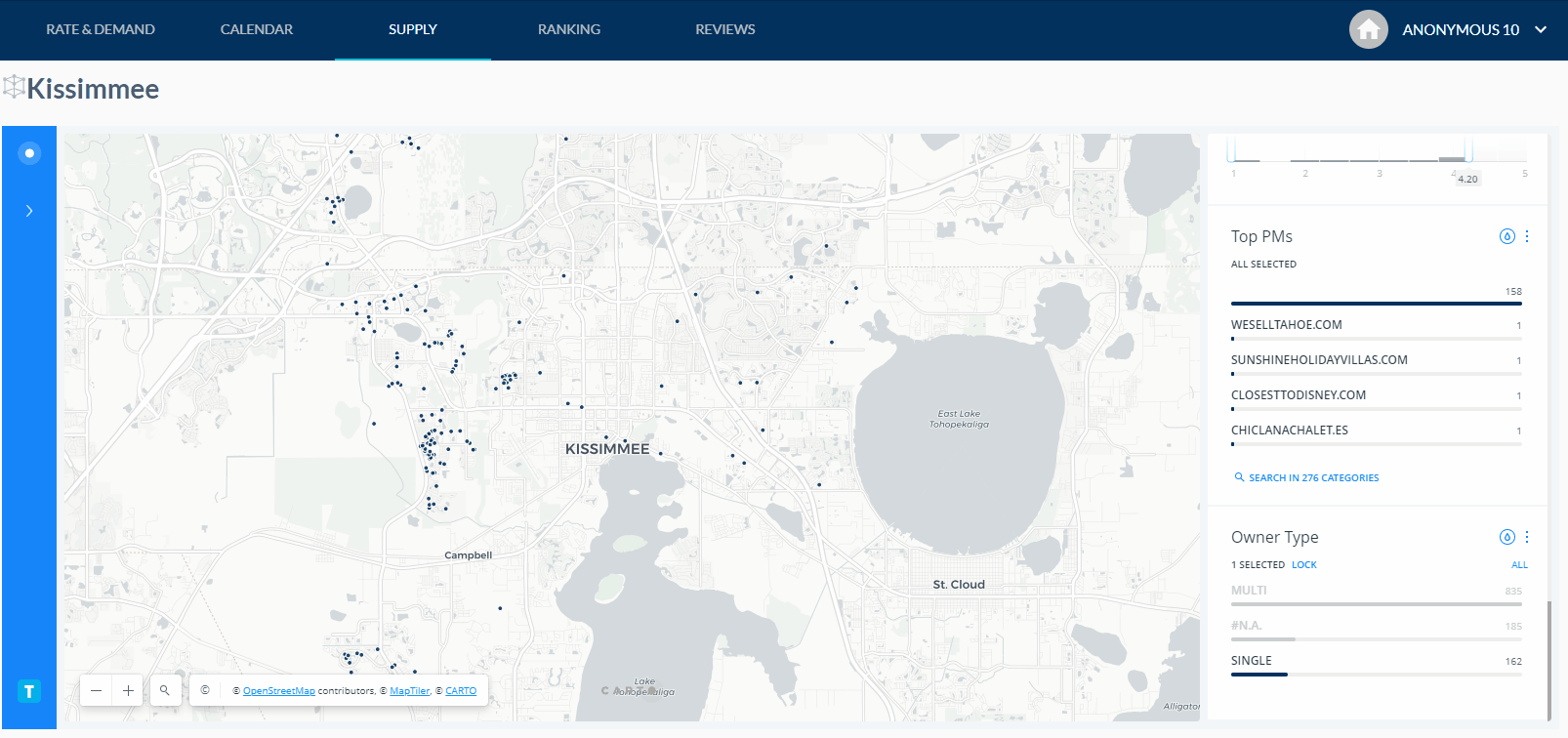 Step 2: Filter Review Score and Owner Type
Apply the appropriate filters to the Owner Type (single) and Review Score columns, just as we did on the map:

Strategize an approach to these owners to potentially increase your inventory and make your presence known in your market. Happy scouting!


Hopefully that's answered your questions! If not, feel free to drop us an email at support@seetransparent.com, or use the chat function from your dashboard, and we will be happy to help you with any questions you may have.