The supply dashboard is a map of your market that shows all active short-term rental listings.
An active listing is a listing that can be found on the platform, even though you include no date filters. If the listing is searchable by a traveler, we consider it active.
As you know, most of the professional property managers (PMs) use several channels to list their properties. Our tool offers one of the most complete solutions to track your competitors online inventory.
How to track and identify all the PMs in your market?:
1- Go on the supply tab
2-Below the map on the left side you should have an export link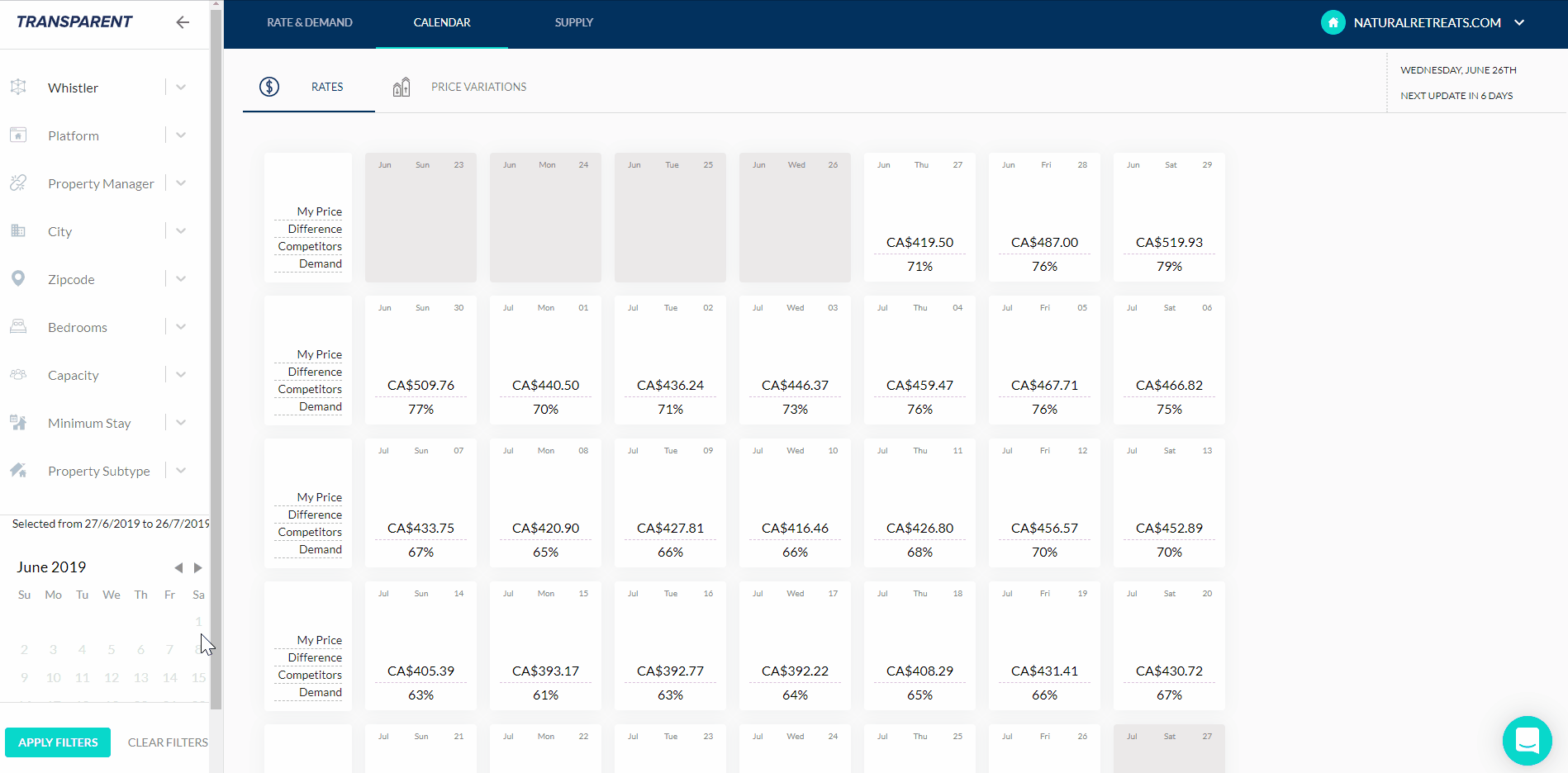 3- Click on the file generated and open it on Excel
4- Once in Excel, select all the data, go to Insert, PivotTable and Ok
5- On the PivotTable fields add the following:
Row: "Clean_url"
Values: "Count of unified_id"
Columns: "Platform"
Filters: in this filters, depending what you want to analyse you could for example add "addess_zipcodes", so you could see the top property manager in specific areas
6- Select the tab "Row Labels", "More Sort Options..", "Descending Z to A by" and select "Count of unified_id"
If you want to get a sense of total number of properties, we recommend you to work filtering by one of the platforms.
If the PM you are looking for is not on the list of Top PMs, you can "manually" search for it by inserting its domain name on the search input: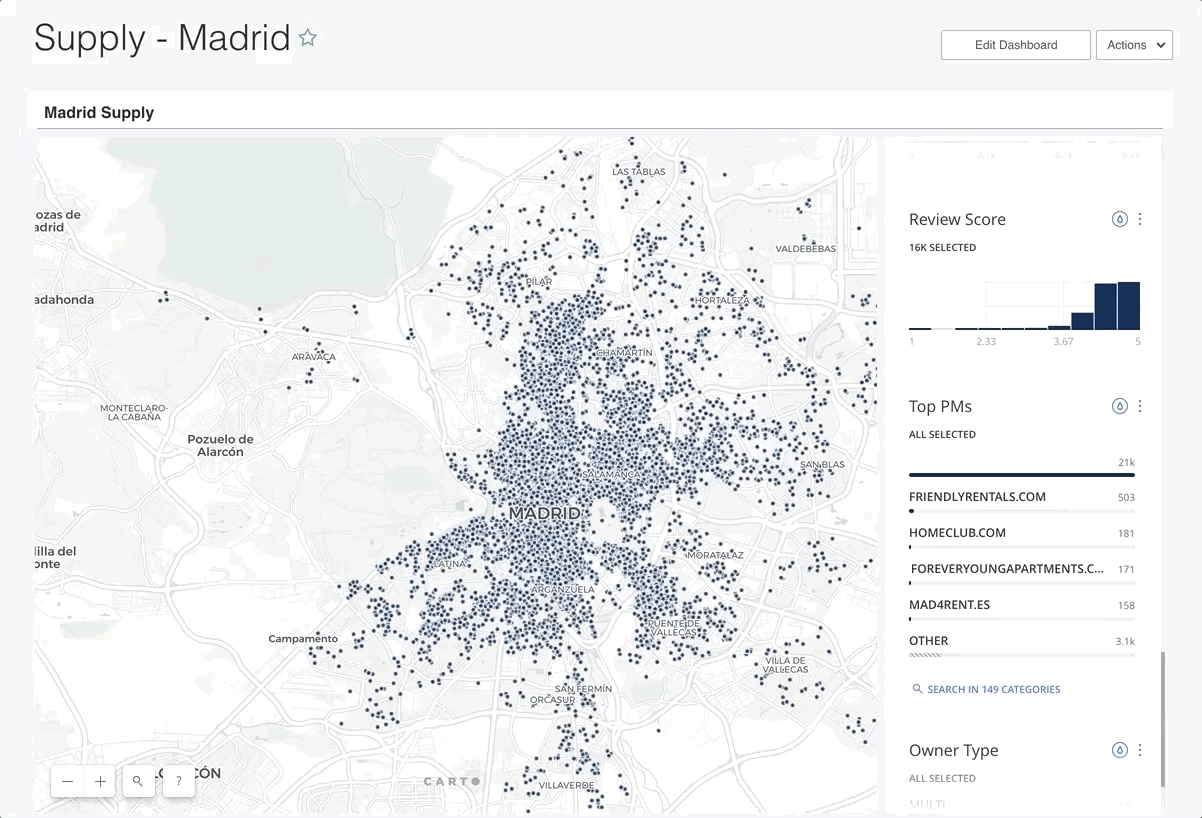 Why do the listing counts per platform sometimes vary for one property manager?
In some cases you won't see the same amount of listings per platform, the reason could be:
Not all the properties are always listed on all of the platforms.
In some platforms like Booking, several almost identical units can be listed on the same listing page and as a consequence, the count of listing is inferior to the unit count.
Our system has a recall rate (we do not find 100% of the listings). We consider that an acceptable recall rate is 95% of the global listing count on a monthly basis. Sometimes platforms change their websites and we need to adapt our systems to be able to maintain a high recall rate. This may temporarily affect the data. You will be notified when these changes occur.
Currently, we have mapped over 70% of all hosts that have more than 10 listings globally (we have a directory of 28,000+ companies), and this is progressing by 400 new hosts every week. If you don't find one of your competitors, it may be that the property management company uses an account that has not yet been mapped to their name by our system. In this case please send an email to support@seetransperent.com with the company name and we will happily map it manually.