Filter Revenue and Occupancy data for active properties in 2019
Your insight into revenue management opportunities is about to get an upgrade! With the Performance tab, you can now unlock historical performance metrics for your vacation rental market.
Featuring 2019 Revenue and Occupancy data, analyze achievement per property, filterable at your fingertips for the scope of listings you need to know about the most. Combined with the forward-looking data on the other tabs, you are now fully equipped from every angle to back your strategy and business decisions from the comfort of your Dashboard.

The performance data for these properties are extracted from Airbnb. If a property is crosslisted on Homeaway, the reservation data will still transfer over to inform the overall statistics.
In order to make the historical data representative of professional competition, we took the listings that were active for at least 220 days out of the last year, excluding any blockages, and the revenue is calculated based on the number of booked days and the corresponding base price (excluding fees/taxes).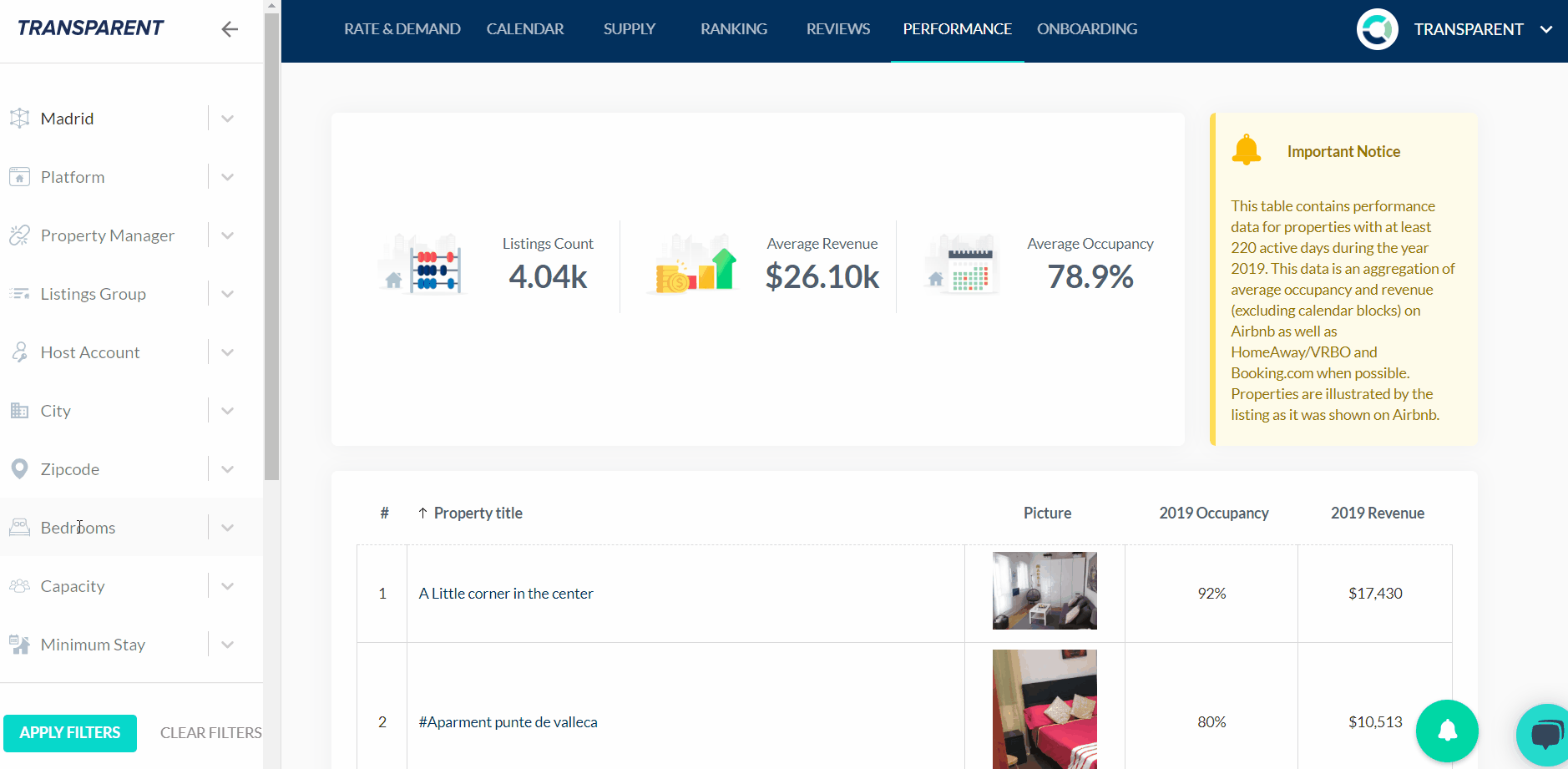 Click on the column headings to sort the data, and truly begin to realize the potential within your market. Incorporate these performance metrics with daily rate and demand forecasts to enhance your analyses and refine your revenue management expertise.
Hopefully that's answered your questions! If not, feel free to drop us an email at support@seetransparent.com, or use the chat function from your dashboard, and we will be happy to help you with any questions you may have.