The Custom Groups feature gives you the option of filtering data based on your customized competitive sets
The Custom Groups feature empowers you to create unique sets of listings that you find most relevant to compare your revenue management strategy against. This way, you can separate out specific listings from Property Managers or Hosts that contain a certain amenity, location, price trend, etc. and organize them into one categorical group.
This group can then be applied as a filter across the entire Dashboard, where you can measure how your listings compare against this particular market subset. Combine several different listing characteristics to produce a defined selection of groups that represent your true competition. The possibilities are endless!
How to create Custom Groups?
1a. Simply click on Custom Groups under the top-right drop-down menu, and start focusing on the listings you are the most interested in. Copy and Paste the urls of the listings you wish to add (one per line or comma separated), give the group an alphanumeric name, and hit Create Group!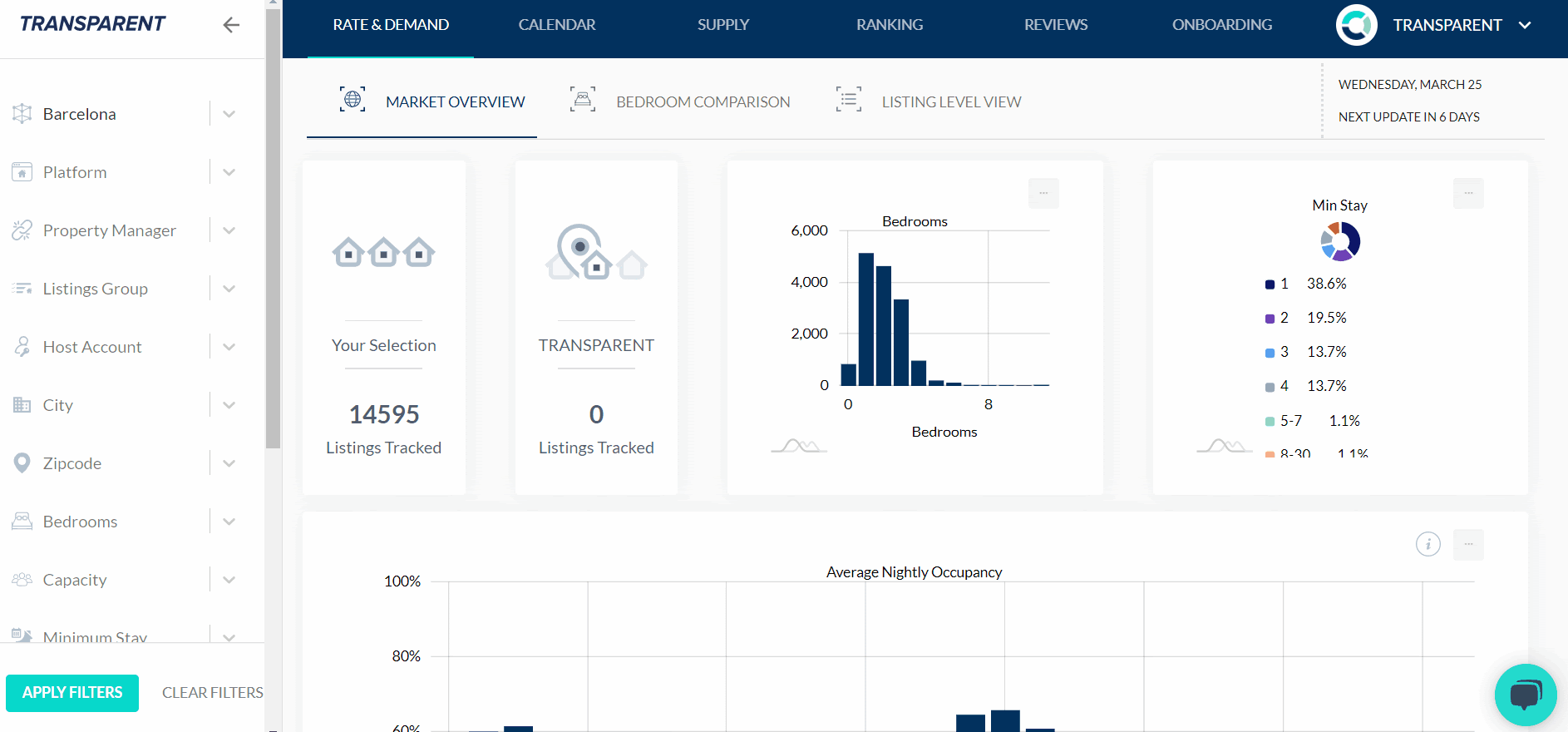 1b. Alternatively, you can use the "Listing Selection" tab to filter for a subset of your market and quickly check the boxes of listings you want to group together. Once you are satisfied with your group, use the header bars to name the new group or add these listings to a pre-existing group.

2. Once your group is created, it will appear in My Groups, where you have the option to delete it. It will now also appear under the "Custom Group" filter in the leftside panel, available to analyze in every tab of your Smart Rental PRO Dashboard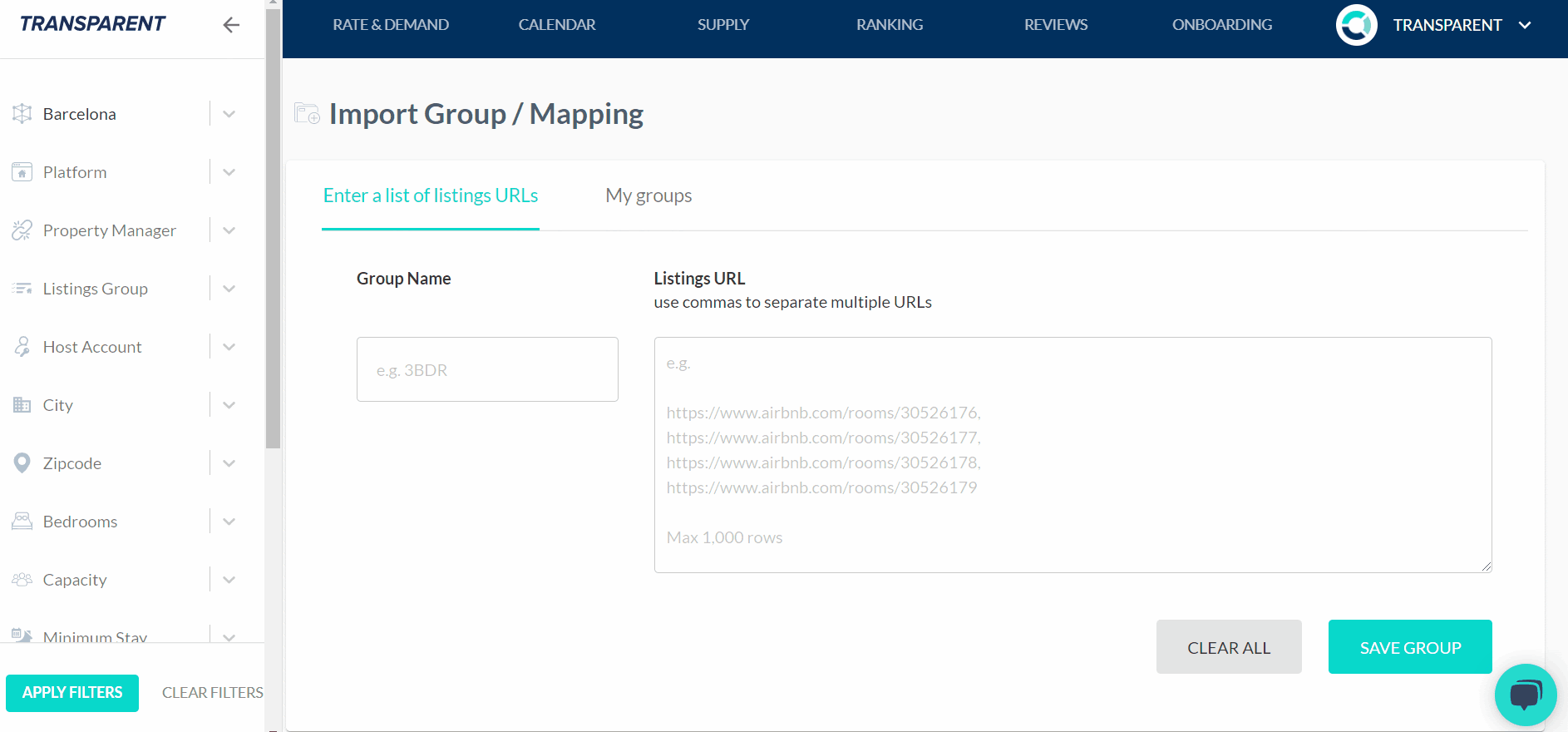 Do you have multiple accounts? Groups are shared between users under the same company! Simply create your groups and your colleagues will also have access to them.
Did you forget to add some listings to your group? Try to create a group with those listings with the same name as the existing one and we will merge them for you!
Do you want to export your groups again? Go to the Listing Level View under the Rate & Demand tab to filter and download the available data for your groups.
Are there any listings you couldn't add? Remember that the listings you can add to the Custom Groups are the professionally managed listings (up to 1,000 at a time, and then you can merge them!) If you would like to add listings that are not managed by a Property Manager please email the list of URLs to support@seetransparent.com
Hopefully this article answered your questions! If not, feel free to drop us an email at support@seetransparent.com, or use the chat function from your dashboard, and we will be happy to help you with any questions you may have.